The sheep are having babies. In celebration, I'm posting a few new pictures of them.
You have until Jan 3 to speak up and let the city know how you feel. Although I haven't shared my thoughts on this issue in public, below is a copy of the letter I wrote. Dear Mayor Hamilton and Park Commissioners, I'm writing to encourage the city to continue sponsoring the community farmers market. …
Bloomington Community Farmers Market – is it ending? Read More »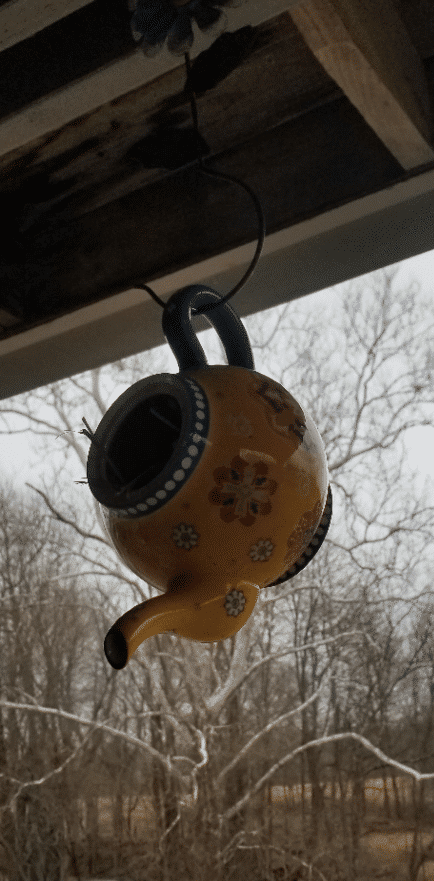 This birdhouse started out as a beautiful teapot. At some point the lid must have broken. It was given to Goodwill. I bought it thinking it would be an interesting pot for a plant. But it found its real purpose out on the porch as a house for birds.